Mumbai: Phone snatcher fears mob justice, dives into Mahim Creek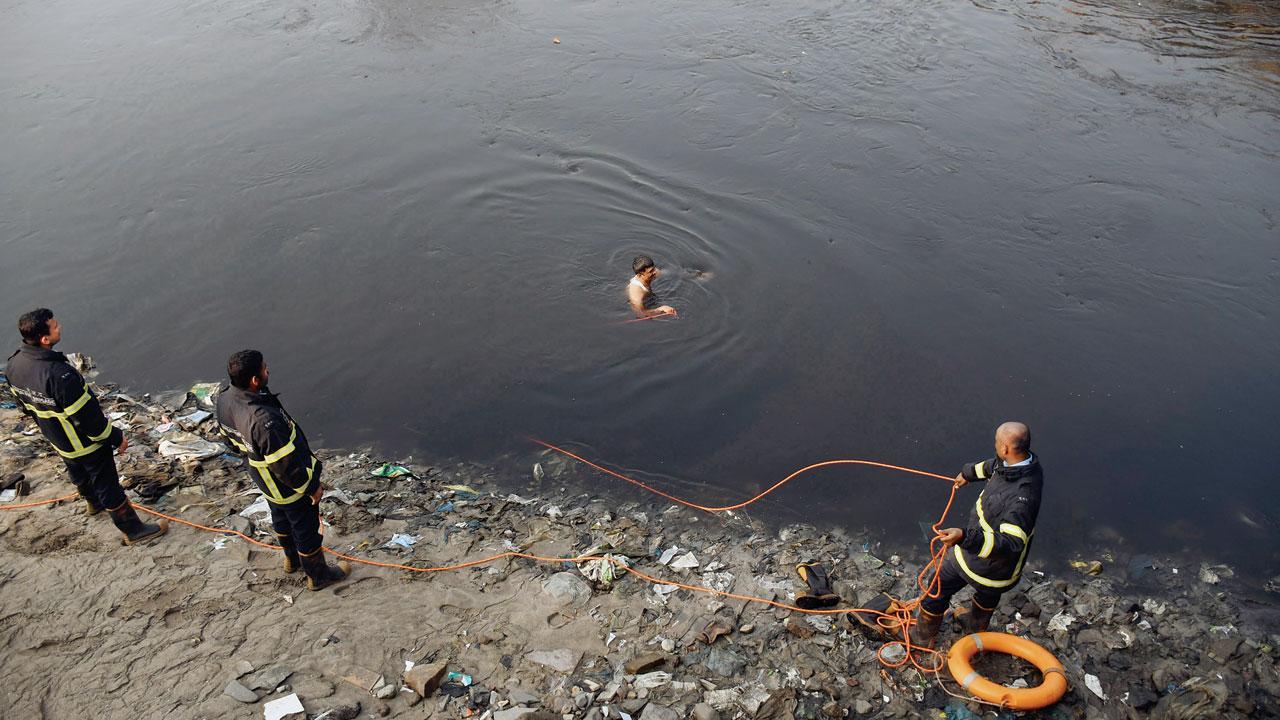 The Bandra police are currently in pursuit of a mobile snatcher who fled the scene by leaping into Mahim Creek on Friday afternoon after a successful phone theft from a woman in an autorickshaw. An eyewitness informed the authorities that the snatcher had drowned in the creek. Subsequently, the fire brigade conducted a search mission in Mahim Creek but was unable to locate him.
The incident happened around 2.30 pm near the Mahim signal, linking the Western Express Highway with SV Road. The victim, a woman travelling towards Bandra in an autorickshaw, had her mobile phone snatched by an unknown man who approached her auto. The woman bravely pursued the thief and raised an alarm.
According to the police, a group of 5-6 individuals, who were on their way to offer namaz, chased him. He ran until he reached the Mahim Creek bridge. On seeing the crowd chasing him he decided to jump into the creek, leaving the stolen mobile phone on the bridge's wall.
Fire department officials informed mid-day that the creek reaches depths of 20-25 feet, which can increase to 30-35 feet during high tide.
A police officer provided further details: "The accused began swimming towards the sealink end. Under the bridge, he reached the other side and then found himself in distress in the creek's waters. Onlookers were also seen throwing stones in his direction, and he ultimately drowned."
A local resident alerted the police control room by dialling 100. The Bandra police team arrived at the scene and notified the fire brigade about the incident. There were no eyewitnesses left at the scene as they had all dispersed. The woman, whose mobile phone was stolen, took her device and left. The fire brigade mobilised its resources, deploying a diver and a boat for an extensive search operation that extended into the late evening but couldn't find him.
Senior Inspector Sanjay Marathe of the Bandra police station stated, "We received a call from a local resident reporting a man drowning in the Mahim Creek. Our team arrived at the scene, and locals informed us that the man had snatched a mobile phone and, while attempting to escape, jumped from the Mahim bridge into the creek."