Maharashtra CM dismisses Thackeray`s threat over demolition of Sena (UBT) shakha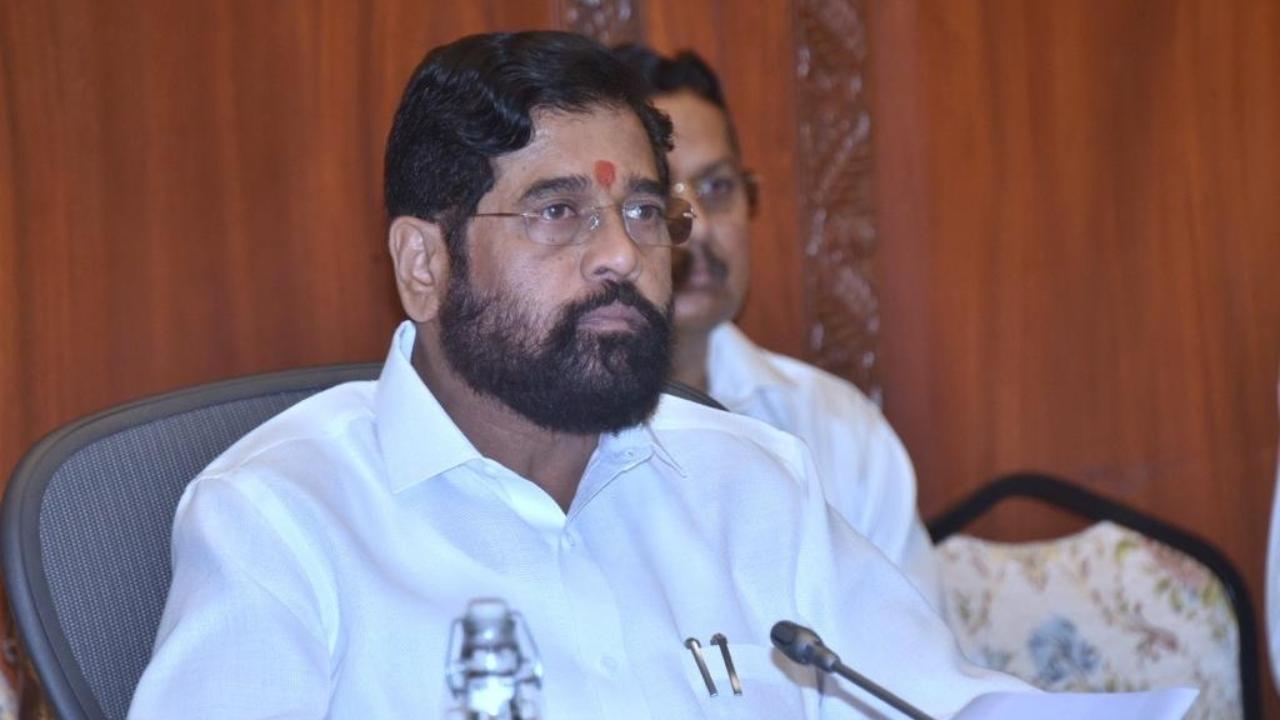 Maharashtra Chief Minister Ekanth Shinde on Sunday dismissed Shiv Sena (UBT) chief Uddhav Thackeray`s outburst over the demolition of his party`s `shakha` in the Thane district, calling it an empty threat, reported news agency PTI.
Talking to reporters after attending a Diwali programme in Thane, Shinde said Uddhav Thackeray had to turn back when he attempted to visit the spot of the `shakha` in Mumbra on Saturday, reported PTI.
Thackeray, along with top leaders of the Sena (UBT), went to Mumbra to visit the razed shakha but had to face resistance from workers of the chief minister`s Shiv Sena, who raised slogans and showed him black flags, reported PTI.
As the situation turned tense, Thackeray and his party colleagues left the site, just metres away from the razed shakha, reported PTI.
Thackeray`s visit was nothing but an attempt to create a hurdle during the Diwali festivities, the chief minister said, reported PTI.
"The people of Mumbra showed their power during Thackeray`s visit. Nothing works in front of people`s power," he said.
Many senior leaders from Shiv Sena UBT had accompanied Thackeray, but Shiv Sena leader Naresh Mhaske was tough enough to take them on, Shinde said, reported PTI.
"The bursting of crackers of the Shiv Sainiks in Mumbra drove them away. The show of strength was so powerful that they (Sena UBT leaders) had to beat a hasty retreat," he said.
He further claimed that in the recent gram panchayat elections, the Shiv Sena UBT was thrown to the seventh position and in the next elections, they will slip to the 10th position, and people will give them a befitting reply, reported PTI.
The chief minister refused to respond to Thackeray`s allegations about the encroachment of `shakha` land, saying he wouldn`t ruin the festive atmosphere and would reply to the charges through his work, reported PTI.
Attacking the Eknath Shinde-led Shiv Sena for "bulldozing" a `shakha` (local level office) controlled by the Shiv Sena (UBT), its chief Uddhav Thackeray on Saturday said those high on power will be taught a lesson.
Addressing party workers in Mumbra, Thackeray said, "Those who are high on power bulldozed the shakha. I have come here to show you the bulldozer. Our posters were torn. We will tear your arrogance into pieces in the polls."
Alleging that the administration had become helpless, the former CM said, "Our land (shakha) has been encroached upon. We have all the documents."
(With inputs from PTI)