BMC expels several gold and silver smelting furnaces during anti-pollution drive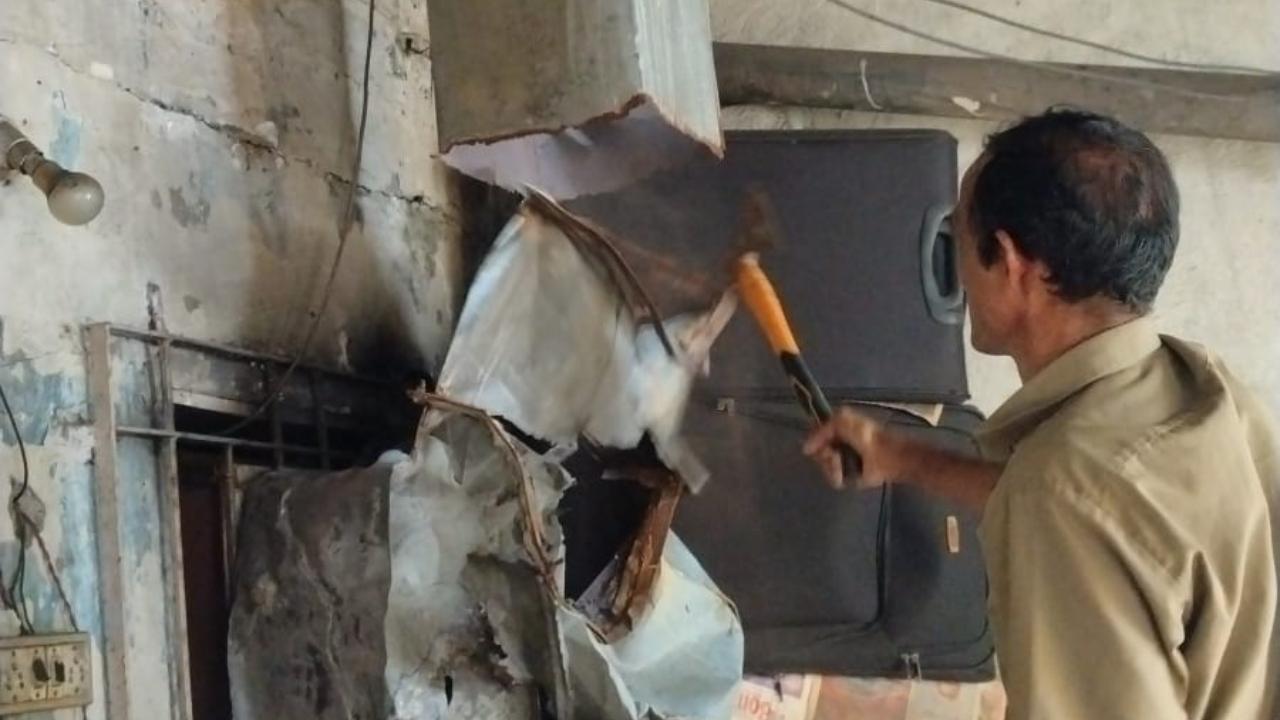 Mumbai air pollution: To combat air pollution in the city, the Brihanmumbai Municipal Corporation (BMC) has taken action to expel four furnaces used by gold and silver smelting professionals located in the urban areas of Mumbai, an official statement said on Tuesday.
According to the BMC, the decisive action was initiated due to their alleged contribution to city`s air pollution.
The BMC said that the administration`s action comes after Maharashtra CM Eknath Shinde reportedly announced a series of measures aimed at controlling air pollution in the city and reducing dust levels in the bustling metropolis of Mumbai.
The civic body said, the campaign against pollution is being actively implemented across all 24 administrative wards of the BMC in the city, following the guidance of Additional Municipal Commissioner (Western Suburbs) Dr. Sudhakar Shinde.
The municipal administration has stressed the need for stringent actions against any sources responsible for air pollution, in the interest of public health, the civic body said.
In response to the directives, the BMC`s Building and Factories Department, which oversees the gold and silver smelting industry, has initiated rigorous actions. Four chimneys used by gold and silver refining businesses situated in the C Ward are now set to be removed, following a formal notice dated November 6. The actions will continue to be enforced in the future, the BMC said in the statement.
Gold and silver smelting businesses operate small-scale factories where gold and silver are melted. The process involves using furnaces that emit fumes into the air. Constructing air chimneys (dhurades) is mandatory for these businesses to facilitate the removal of these fumes. Neglecting this process can potentially compromise public health due to the release of harmful airborne particles.
The Air Quality Index (AQI) of Mumbai on Tuesday was reported to be in the `moderate` category, as per the SAMEER app; the AQI stood at 178 at 9 am.
According to the data mapped by Central Pollution Control Board (CPCB), out of a total of 22 stations across Mumbai, BKC, Sion, Deonar, Malad, Kherwadi areas reported `poor` air quality with AQI at 238, 227, 275, 239, 221, 252 respectively, Meanwhile, Worli recorded a `satisfactory` air quality with AQI at 98.
Meanwhile, the India Meteorological Department stated that the minimum temperature in Mumbai on Tuesday is likely to be 24 degrees Celcius and the maximum temperature is likely to settle at 36 degrees Celcius.