Where Ayurvedic Wisdom Meets Modern Well-being – PNN Digital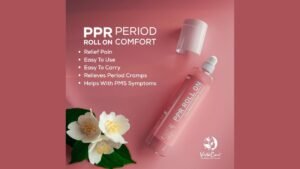 New Delhi (India), October 12: In a world brimming with an array of healthcare and personal care products, one brand stands out—Veetacare. Veetacare transcends the role of a typical healthcare product provider, embodying a dynamic fusion of Ayurvedic wisdom and modern wellness.
As a prominent healthcare and personal care company, Veetacare leads the charge in this transformation. Their philosophy is elegantly simple: empower women with natural, herbal, and organic solutions while creating economic opportunities that foster independence and confidence.
At Veetacare, women's well-being isn't just a priority; it's a solemn commitment. Their product line serves as a testament to this dedication. Specializing in herbal, Ayurvedic, organic, and cosmetic products, they staunchly oppose harmful chemicals.
However, Veetacare's commitment to women's empowerment extends beyond products. They offer a holistic approach to health and self-assurance. The product line is thoughtfully crafted to deliver effective solutions that enhance comfort and confidence, nurturing not only the body but also the spirit of every woman.
Among their offerings, you'll discover innovative solutions like the PPR Period Roll-On, a trusted companion that alleviates period cramps and eases the burden of PMS symptoms. For those seeking tranquility amidst a hectic life, their PTF Spray provides mood relaxation and a sense of calm.
Furthermore, their specialized Piles Care for Women product provides much-needed relief from pain and ensures pain-free excretion, addressing a common yet often neglected health concern. Veetacare's diverse product range caters to the unique health needs of women, enhancing their comfort and empowerment.
What truly distinguishes Veetacare is their fervor for economic empowerment. They firmly believe that providing job opportunities for women serves as a catalyst for positive change. By offering employment, they ignite a spark of independence, fortifying confidence and economic stability. Their commitment extends to cultivating a work environment that values diversity and equal opportunities, contributing to the advancement and prosperity of women in their workforce and communities.
Veetacare is a name synonymous with trust, care, and empowerment. It's time to embark on a transformative journey and join the movement toward a healthier, more confident, and more independent future. Your well-being is of paramount importance, and Veetacare understands that.
To learn more, please visit their website at http://www.veetacare.com.
If you have any objection to this press release content, kindly contact pr.error.rectification@gmail.com to notify us. We will respond and rectify the situation in the next 24 hours.