Thane: 9 parakeets rescued, man detained for smuggling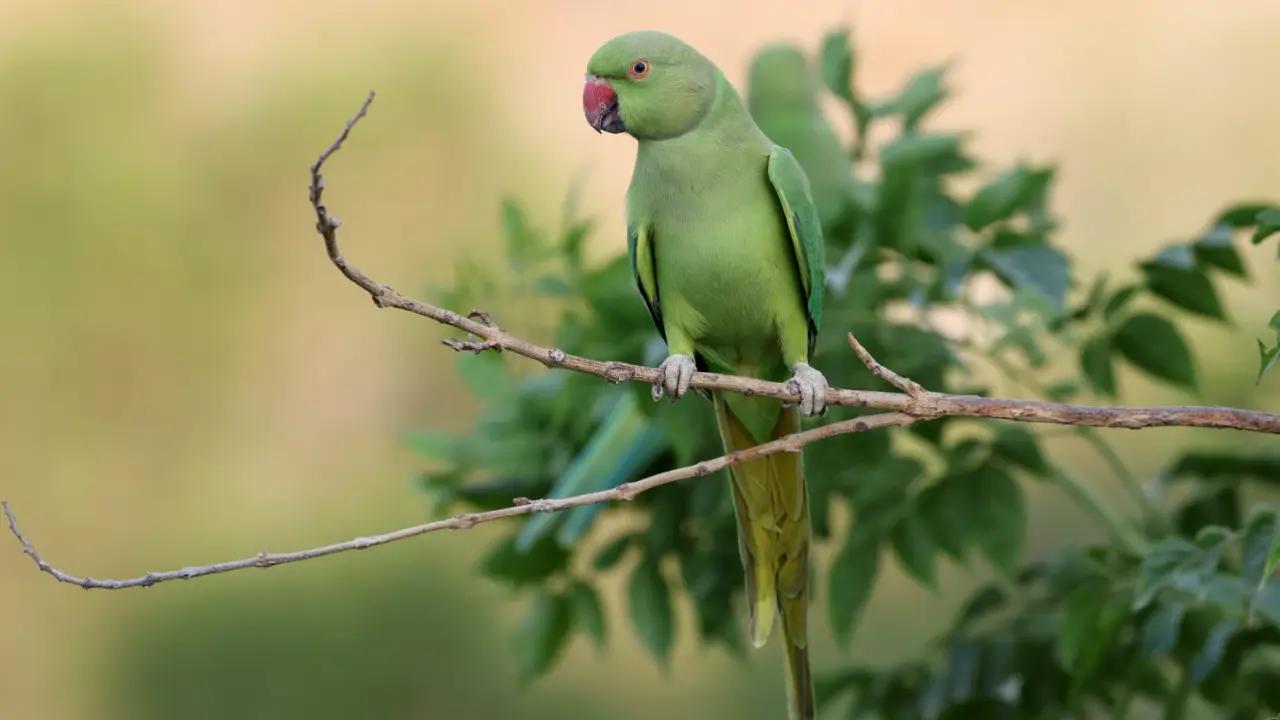 The forest department in Thane rescued nine parakeets from the city and detained a man for their alleged smuggling. Acting on a tip-off, the department`s flying squad laid a trap on Tuesday and seized the parakeets from Ajit Patil`s possession.
The seized birds comprised Alexandrine parakeets, Rose ring parakeets, and Plum-headed parakeets. A case was registered against Patil under the Wildlife (Protection) Act of 1972, which prohibits the trapping, selling, or holding of such birds in captivity, stated a report in PTI.
Earlier this year, The Directorate of Revenue Intelligence (DRI) in Mumbai seized 306 live exotic animals that were being smuggled into India from Thailand. The operation, conducted in accordance with the Convention on International Trade in Endangered Species of Wild Fauna and Flora (CITES), took place at the Air Cargo complex in Sahar, Andheri.
A consignment falsely declared as live ornamental fish was intercepted, revealing 100 turtles, 62 tortoises, 110 snails, 30 juvenile crabs, and four stingrays, all concealed among the ornamental fish. The assortment included various species of turtles like Greek tortoise, red-footed tortoise, Asian spurred tortoise, yellow-spotted turtle, Albino red-eared slider turtle, Asian/Chinese leaf turtle, and red-bellied short-head turtle.
Further action, including the rehabilitation of these exotic animals, was taken after consultation with the Wildlife Crime Control Bureau (WCCB) officials and the Chief Wildlife Warden of Maharashtra.
Resqink Association for Wildlife Welfare took custody of the seized animals for stabilization and treatment by Dr Rina Dev, the RAWW founder president.
In another related incident, the DN Nagar police apprehended three individuals while attempting to sell the skull of a dead sambar deer. The accused, upon confession, revealed that they found the animal in Sanjay Gandhi National Park.
Due to its consumption of plastic, the animal succumbed to death about two months ago. The skull, estimated to be worth Rs 20 lakh in the international market, was seized. The police are investigating the phone records of the alleged culprits to identify the intended buyer of the skull. The accused individuals have been booked under Section 34 (Common Intention) and the relevant sections of the Wild Life (Protection) Act 1976.