Tendersniper introduces strategic advantage to win government tenders – PNN Digital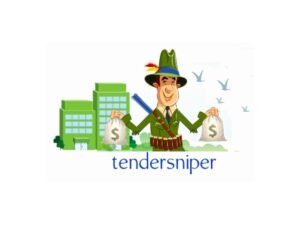 New Delhi (India), October 13: Tendersniper has introduced a unique platform offering businesses a strategic advantage in the bid for government contracts. In the world of business, success often hinges on the ability to seize opportunities as they arise. When it comes to government tenders, the stakes are high, the competition fierce, and the potential rewards substantial. Government tenders, including Indian railway tenders, defense eprocurement, water tenders, highway tenders, and road tenders, present a chance to secure lucrative contracts. However, navigating this complex landscape can be daunting. 
Government tenders, also known as government tender opportunities, are contracts issued by various government bodies and ministries. These contracts cover a wide range of sectors, from infrastructure development to technology procurement. Winning a government tender can be a game-changer for businesses, providing a steady stream of revenue and enhancing their reputation. Yet, the path to securing government tenders is riddled with challenges. The competition is fierce, and the tendering process can be intricate with specific requirements and tight deadlines. Missing out on an opportunity due to an oversight or lack of information can be costly. 
When it comes to navigating the intricate world of government tenders, having a secret weapon can make all the difference. Tendersniper, a trusted ally in the quest to secure government contracts empowers businesses with the information and tools they need to make well-informed decisions and emerge victorious in this highly competitive arena. Its comprehensive tender information services cover tenders from various States, Ministries, and Public Sector Undertakings across India. What sets it apart is its unwavering commitment to simplifying the tender discovery process. The company understands that staying ahead of the curve in the world of government tenders requires not just diligence but also a strategic approach.
Tendersniper ensures that businesses of all sizes can participate in the tendering process with confidence. By providing easy access to a wide range of government tenders, including Indian railway tenders, defense eprocurement opportunities, water tenders, highway tenders, road tenders, and state tenders like Maharashtra tenders, Gujarat tenders, and Delhi tenders, they level the playing field. They make sure that securing government contracts isn't a privilege reserved for a select few but is an opportunity within the reach of all.
Businesses that harness the power of Tendersniper gain a competitive edge in the pursuit of government contracts. The platform has an ability to save time and resources. The process of manually searching for relevant government tenders can be both time-consuming and labor-intensive. Tendersniper streamlines this process, ensuring that businesses can focus their energies on preparing winning bids rather than sifting through countless documents and websites. Furthermore, it provides access to a diverse array of tender opportunities. This breadth of coverage means that one can explore opportunities across various sectors and geographical locations, broadening horizons and increasing the chances of success.
Tendersniper also ensures that its users are always ahead of the competition by delivering timely notifications directly to their inbox. This head start allows them to meticulously prepare their bids, ensuring that they are not only compliant but also highly competitive. In the world of government tenders, readiness, precision, and strategy is paramount. Tendersniper equips businesses with the tools needed to succeed in this competitive arena. Therefore, government tenders, including Indian railway tenders, defence eprocurement, and tenders from Maharashtra, Gujarat, and Delhi, are no longer a shot in the dark. 
Register with Tendersniper to hit the bullseye every time. https://tendersniper.com/search/ 
If you have any objection to this press release content, kindly contact pr.error.rectification@gmail.com to notify us. We will respond and rectify the situation in the next 24 hours.