'Set up national mental health commission ASAP'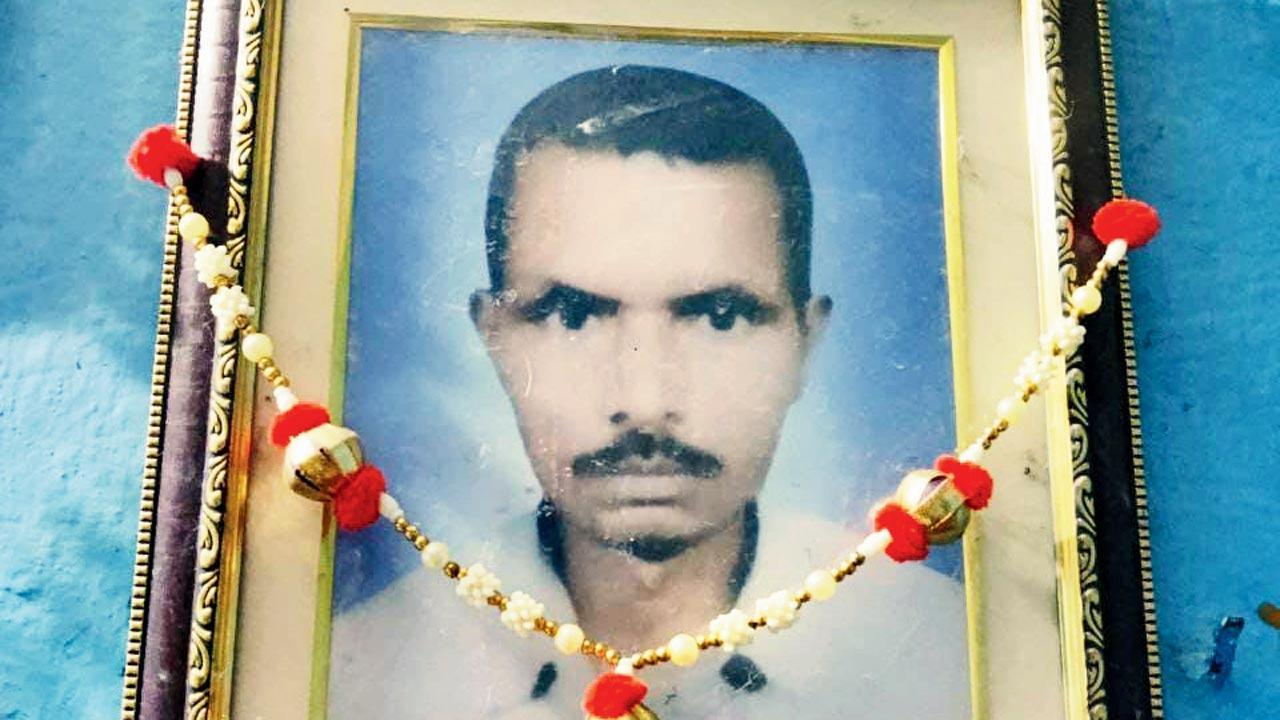 Mental health professionals have demanded the setting up of a national mental health commission, as there is no infrastructure to help those afflicted with such problems integrate with society. Over 9.99 lakh families still await the return of their loved ones, as was the case with Sanjay Kumar, a Bihar native, who was declared dead on paper two years ago.
mid-day in its report `Mentally ill homeless man `returns from dead" dated November 2, had highlighted how the Patna resident, who went missing in 2018 and was presumed dead in an accident was sent to Karjat from Kerala a few months ago and was finally reunited with his kin two years after they cremated a body believed to be his.
Mumbai-based Ramon Magsaysay Award winner Dr Bharat Vatwani, who treated and repatriated Sanjay, a schizophrenic, said, "The Mental Healthcare Act, 2017, states that those with mental illness (PMI) who are destitute/homeless/living below the poverty line (whether or not in possession of a BPL card) shall be entitled to mental health services free of charge in all mental health establishments."
"It is tragic that there are no actual infrastructural facilities—be they financial or physical or human resources—to implement the law, and citizens are crying for facilities already promised. The hard reality remains that a million Indians on the road have a mental illness, as per a NIMHANS report. Sanjay was just one of them," said Dr Vatwani.
"Their families must be in emotional limbo about when to stop waiting for their return and move on to get closure. Add to these their neighbourhoods, their village communities and one gets an idea of the emotional holocaust associated with this plight of the wandering mentally ill in India. There is no catharsis and there is no closure," Dr Vatwani concluded.
National commission required
Dr Harish Shetty, a consulting psychiatrist attached to Dr LH Hiranandani Hospital, Powai, said, "Mental health professionals need to understand that holistic reintegration of a recovered mentally ill person is their responsibility. If a wandering mentally ill person is treated and rehabilitated either in the family or elsewhere, there should be an automatic mechanism to absorb them back in society."
He added that the onus of legal corrections should be of the state. "A national mental health rights commission needs to be formed," he said.
Collective failure
Dr Soumitra Pathare, a consultant psychiatrist and director of the Centre for Mental Health Law & Policy, Indian Law Society (ILS), Pune, who had provided technical assistance to the Ministry of Health in drafting the Mental Healthcare Act, 2017, said, "It is a collective failure of law enforcement agencies, the judiciary and the government. The Act will be implemented in its true sense only when collective participation of the executive, judiciary and law enforcement agencies is channelised towards the welfare of the mentally ill."
"The Act has provisions wherein the police are expected to make an entry of mentally ill people found or repatriated with their family after going missing and the police should ensure that such information is passed on to the national data centre. But the question is who checks whether or not the police are following procedures. The fact is neither the executive nor the judiciary is concerned about the welfare of the mentally ill. The least we can do is spread awareness among the masses, and with time the public will question the judiciary and the executive about their right to mental healthcare and only then will this act become a reality," Pathare concluded.
Budgetary provision needed
Dr Sanjay Kumavat, senior consulting psychiatrist and former deputy director, Mental Health Services, Maharashtra, said, "It is unfortunate that there is no mention of allocation for funds for setting up the required infrastructure for the Mental Healthcare Act to be implemented fully by setting up mental health boards in each district. As the Act is silent about the same, the onus is on the state to arrange for the finances for the well-being and rehabilitation of mentally ill patients."
He added, "Maharashtra will require additional funding of `1,000 crore, per annum, to implement the Act across 36 districts. The Centre should have made a budgetary provision of 3 to 4 per cent of the Union budget to implement the Act seriously at the state level. It is high time that the state and Centre work together in the interest of the mentally ill and their families."
SC counsel speak
Advocate Floyd Gracias, counsel, Supreme Court, who has been vocal on mental health issues, said, "There must be a law or statutory requirement for assisting or treating such people so that they can be traced back to their homes. It is imperative to secure such people the right to health and safety and ensure they do not fall into danger or the wrong hands."