Second flight carrying 235 Indians lands in New Delhi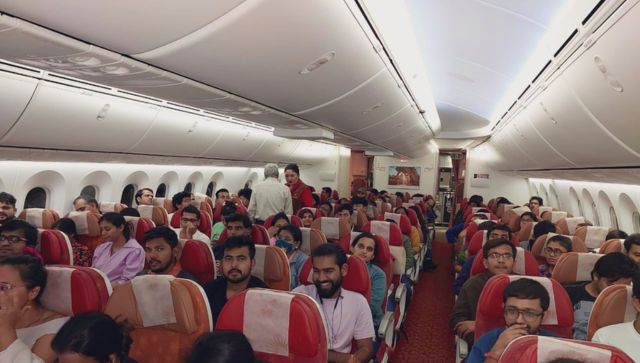 The second flight carrying 235 Indian nationals from Israel under Operation Ajay landed in New Delhi early on Saturday.
The 235 Indian passengers, including two infants, were safely evacuated from the war-struck country on Friday.
The Indian passengers were received by MoS MEA Rajkumar Ranjan Singh at the New Delhi airport.
India launched 'Operation Ajay' on Thursday to facilitate the return of those who wish to return home following the brazen attacks on Israeli towns by Hamas militants from Gaza on October 7, triggering fresh tension in the volatile region.
The second flight took off from Israel at 11:02 pm local time.
Officials told PTI that the operation to bring back Indians safely will be continued tomorrow as well.
A researcher at Bar-Ilan University, Safed has thanked the Indian government for 'Operation Ajay'.
"I really want to thank the Government of India for evacuating us from the war situation in Israel… Our government has evacuated us from such a situation under 'Operation Ajay'," Suryakant Tiwari, PhD student at Azrieli Faculty of Medicine, Bar-Ilan University, Safed told PTI.
On Friday, the first chartered flight carrying 212 Indians, including one infant, landed in New Delhi.
The passengers were chosen on a "first come first serve" basis after a drive launched by the Indian embassy for all Indians to register at the mission's database. The government is bearing the cost of their return.
There are about 18,000 Indian nationals living and working in Israel including caregivers, students, several IT professionals, and diamond traders.
With inputs from PTI