Mumbai to sizzle as monsoon withdraws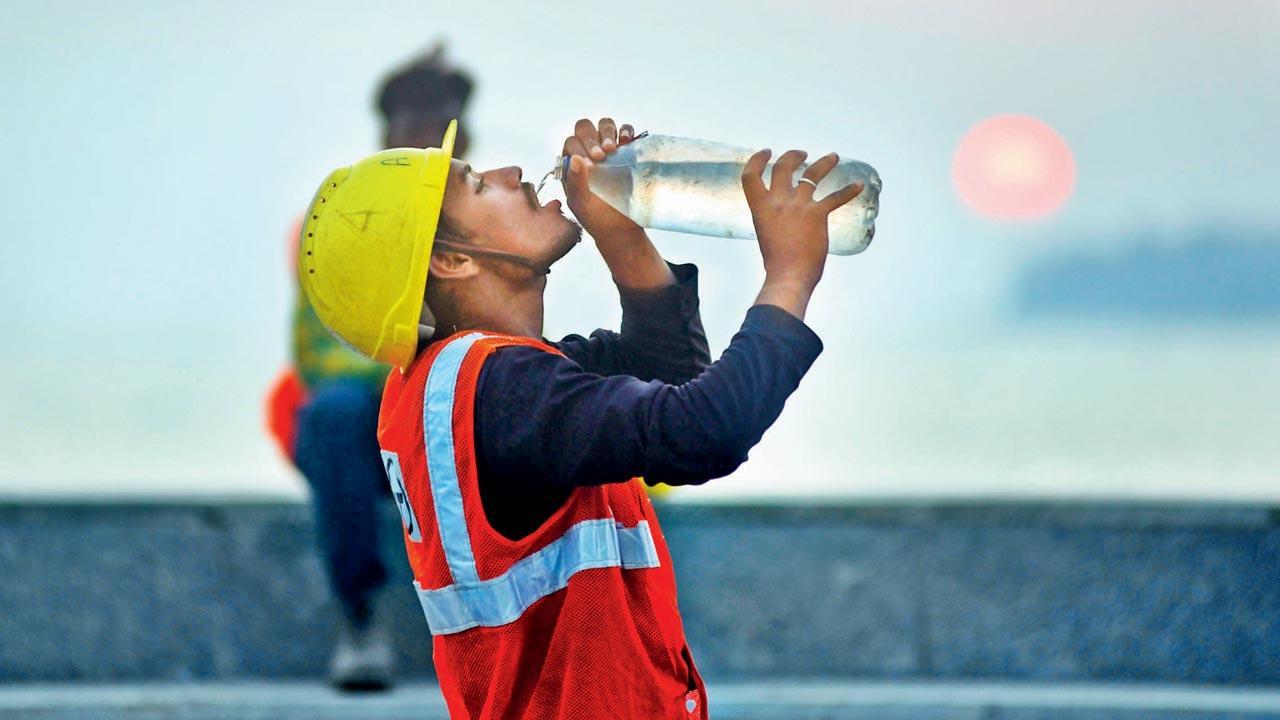 As the southwest monsoon bids adieu to the city and its adjoining areas, the mercury level is expected to climb, ushering in a summer-like feeling. Meteorologists and weather experts anticipate not only increased temperatures owing to the monsoon withdrawal but also a gradual decline in air quality during this transition.
With the monsoon having withdrawn from Mumbai and Pune, October heat will be witnessed in the daytime. Mumbai, Pune and Nashik districts are already witnessing a rise in temperature accompanied by cloudy weather.
Forecasts indicate that the city`s temperature is likely to reach a high of 34 degrees Celsius. However, humidity around 75 per cent and some cloudiness will still create a real feel temperature of 38 degrees Celsius.
According to the forecast issued by the India Meteorological Department (IMD), the city and suburbs will witness intense heat next week. According to IMD's weekly weather forecast, the maximum temperature is likely to rise up to 32 degrees Celsius from October 9 to 13. After that, there will be some decrease in temperature. The minimum temperature is expected to be 31 degrees Celsius on October 14 and 30 degrees Celsius the following day.
"As the southwest monsoon has withdrawn, the October heat has started to be felt all over the state as the temperature has increased by 8 to 10 degrees in 24 hours. In the past 24 hours, dry weather has been observed everywhere. Till October 6, the arch temperature in the state was between 24 and 25 degrees. Mumbai recorded a maximum temperature of 33.5 degrees Celsius on Sunday. Meanwhile, the monsoon is likely to withdraw from the entire state by October 11," said an official from IMD.
On Monday, the maximum temperatures recorded at the Santacruz and Colaba observatories were 35.9 and 33 degrees Celsius. Meanwhile, relative humidity at both weather stations was 71 per cent and 81 per cent, respectively.
As per meteorologists, a high pressure is developing in the Arabian Sea, and it is too strong and dominant for this time of the year.
Climatologist Rajesh Kapadia of Vagaries of the Weather, a popular private weather blog, said, "Dry easterly/northeasterly winds may be witnessed from or after Sunday, but their intensity/speed could be higher only from Tuesday or Wednesday," he added.
Kapadia also said that the city will witness a slight deterioration in air quality.
Meanwhile, Skymet Weather, a private forecasting agency, wrote in its bulletin, "We do not expect any rainfall activity for the city of Mumbai in the coming days as well. As it is, Mumbai does not see rainfall after the withdrawal of monsoon for months to come."
October 11
Day when monsoon is likely to withdraw from the state