Mumbai: Staffer missing for 30 years on BMC's promotion list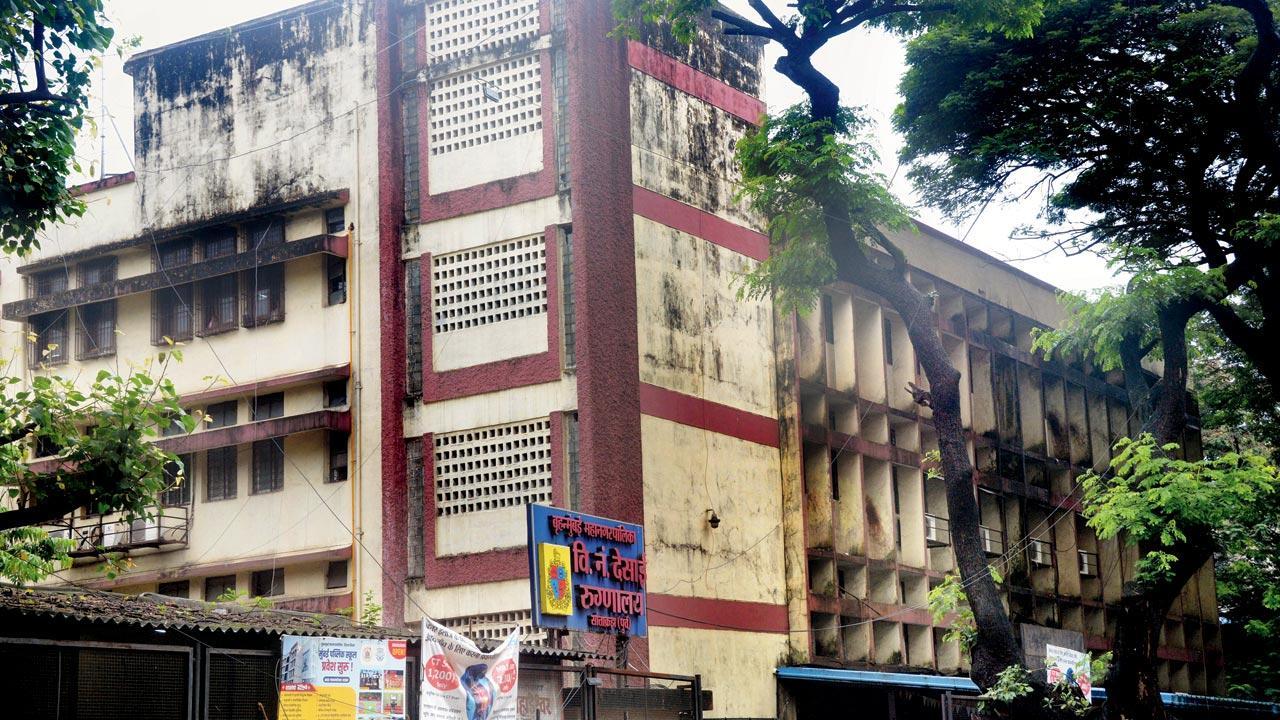 A laboratory technician who hasn't reported to work for about 30 years has been shown as 'still in service' by the BMC-run V N Desai hospital at Santacruz. The embarrassing lapse came to the fore after the civic body prepared a list of potential candidates to promote them as junior scientific officers and the woman emerged as the senior-most employee to take up the post.
Sources said at least seven junior scientific officers' posts are now vacant at civic healthcare facilities, including MW Desai hospital at Malad, Cooper hospital at Juhu, Shatabdi at Kandivli and VN Desai hospital.
As per BMC rules, the corporation prepares a seniority list of its lab technicians at regular intervals. As and when vacancies come up for the post of junior scientific officers, it promotes senior lab technicians to the posts.
Also Read: Mumbai: Transgender slashed, forced to drink phenyl
Shilpa Shah, said sources, is the first name in the list of candidates whom BMC is keen on promoting. As per the list, Shah joined the corporation on November 1, 1989, and will retire on December 1, 2026. She has been shown to be working at VN Desai Hospital.
When the authorities dealing with the promotion of civic hospital employees sought more details about Shah, sources said, the staff at VN Desai hospital could not trace her. "They have no idea about her present contact number or address."
This goof-up is now causing much heartburn for other candidates who are waiting to be promoted. As per BMC's practice, all eligible candidates on the list are promoted as junior scientific officers at the same time. As the authorities are waiting for Shah's data, others are suffering, said the sources.
"After working for about 3 years, Shah went on leave in 1992 and never returned. In such a case, the BMC was supposed to issue a show-cause notice, terminate her and update the records. But nothing of that sort happened," said a BMC official.
A senior lab technician told mid-day, "It is astonishing that her absence went unnoticed for 30 years and she has appeared in the seniority list. Our promotion is in limbo due to VN Desai hospital administration's inefficiency," said the lab technician.
A senior BMC official said they have sent a reminder mail to VN Desai hospital about an update on Shah as the hospital didn't respond to their earlier communication. "We have to submit the current status of the employees to the promotion committee after which they will take a decision. The process will not move till we get everyone's details," said the official.
BMC's Executive Health Officer Dr Mangala Gomare, the overall in charge of the whole process, said she is clueless and will look into the matter.
1992
Year woman went on leave and never returned