Mumbai: "It felt like being smothered," Goregaon fire survivors recount horror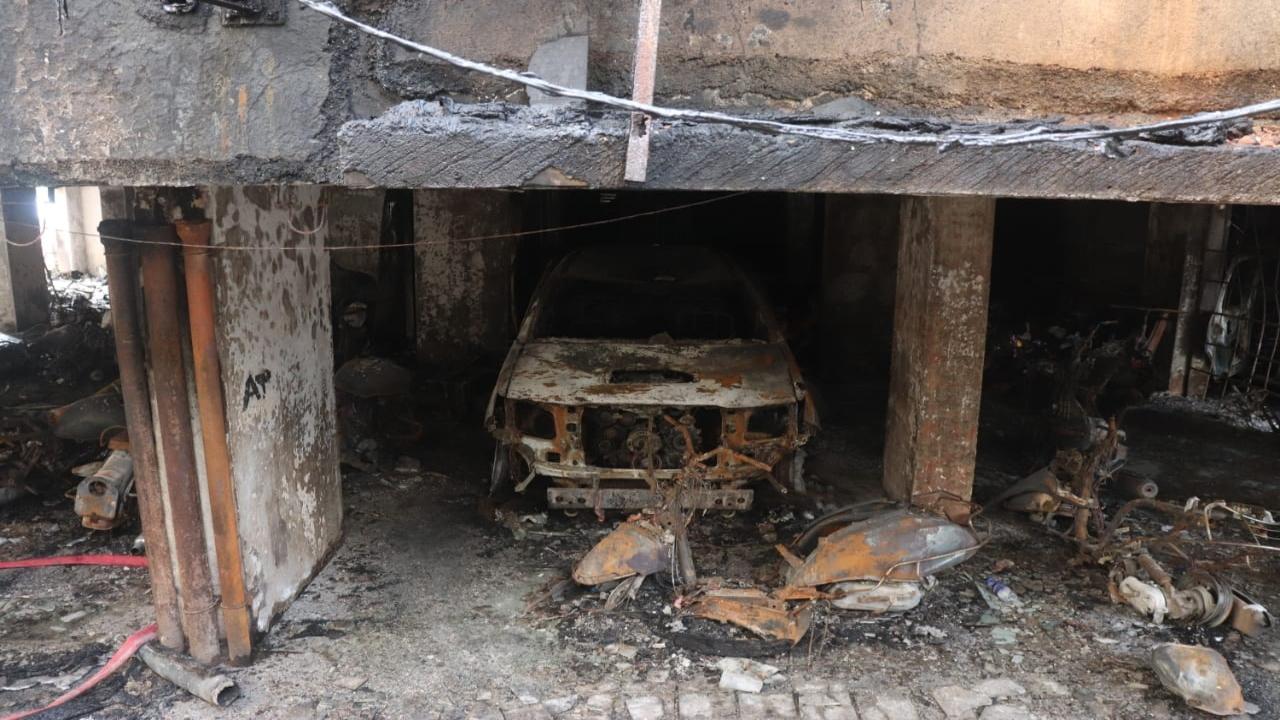 A family contemplated jumping out of a window as the rising flames and smoke enveloped the building in Mumbai`s Goregaon in the early hours of Friday, which left seven people dead and dozens injured. Several vehicles on the ground floor were completely gutted.
Recounting the horror, a 30-year-old woman told PTI that she and her family members were rescued by the fire brigade. But the hour before that was dark, scary and suffocating.
She said they were stuck inside their home and could not breathe properly due to the fire and thick smoke. "I have a kidney ailment, so my family members were more worried about me. I was breathing heavily. It felt like being smothered, I wanted to vomit," she said.
The woman said she and her family members kept going towards the door but it was not possible to escape through the plumes of flames. "We contemplated jumping out of the window to save our lives. My father even tried doing that many times but we stopped him," she said.
The scared family kept screaming for help in the dark. "After an hour, firefighters knocked on our door and we were rescued," she said. Those rescued by fire officials included small children who were frightened and crying, she said. Fire officials said they rescued about 30 residents from the terrace and different floors of the Jay Sandesh building in Goregaon West.
Another woman, whose family was also moved to a safer place by firefighters, said the blaze started on the ground floor around 2.30 am. "People were fast asleep. They realised they were in danger only after smoke and flames engulfed the building," she said.
Also read: Goregaon fire: PM Modi announces ex-gratia relief of Rs 2 lac for NoK of deceased, Rs 50K for injured
Another resident claimed he heard a blast around 3 am following which he rushed down the stairs with his family members, ringing everyone`s doorbell, and escaped out of the building.
Probably the fire started from the parking area where some clothes were stored.
A woman resident said that they heard blast-like sounds after the fire erupted. "It might have started from the cars in the parking lot," she said.
An elderly person whose flat is on the third floor of the 7-storey building said they learnt about the fire due to commotion outside between 2.30 am and 3 am. He said nine members of his family then tried to escape through the stairs.
"The lift was not working. The flames on the first and second floors were too dangerous. We decided to go back to our flat no. 307 and stay put there. The fire brigade rescued us around 5 am," he said.
The resident said his son suffered burns on his both hands during his attempt to go downstairs. He was later taken to a private hospital in the vicinity. (With inputs from PTI)