Mumbai: Pay if ticket machines found broken, BEST to conductors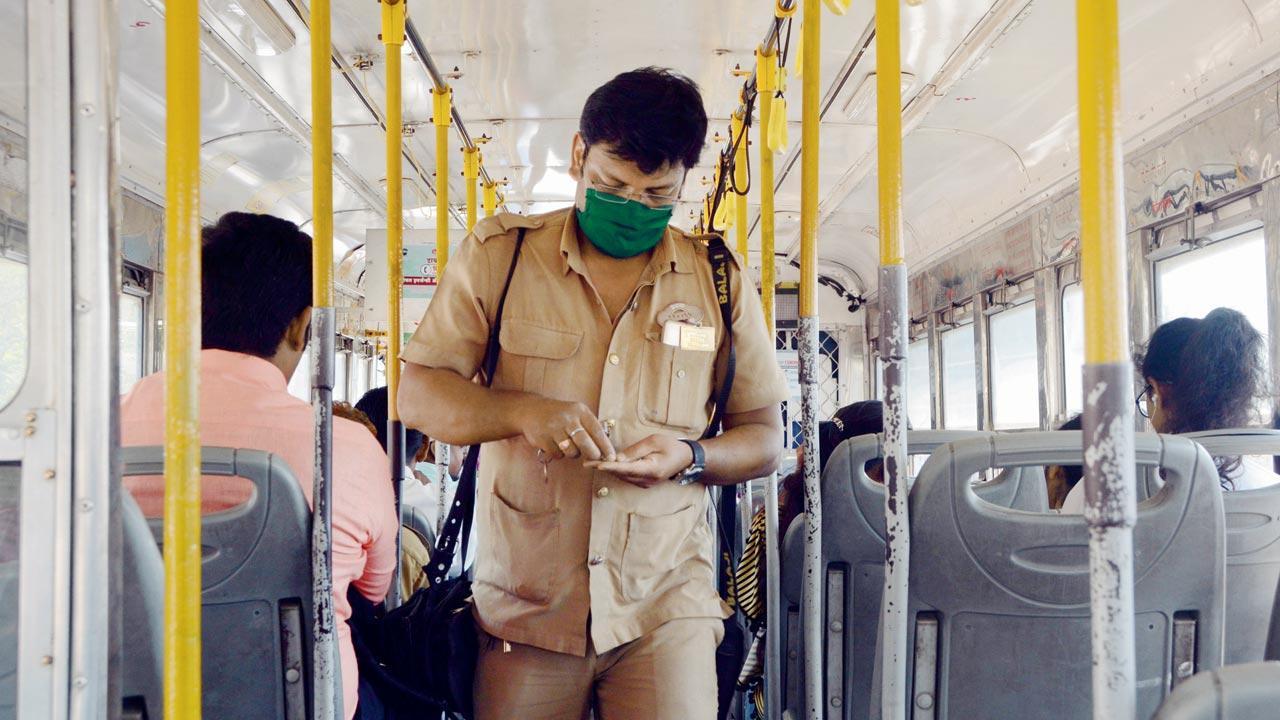 The BEST's directive to bus conductors to pay up if parts of ticket machines are found to be broken or non-functional has not gone down well with its employees, and trade unions are threatening to take to the streets in protest.
"Your office provides you with laptops, but do they ask you to reimburse them if some part of it is not functional? The BEST is exactly doing this and has issued a rate card per broken part of ticket machines," Shashank Sharad Rao, convener, BEST Workers Joint Action Committee, said.
A circular issued by the BEST mentions that staffers receiving machines from conductors or ground booking staff after duty hours have observed that plastic flaps over the display of the machine have been found to be cut open, thus exposing and affecting the display area while storing them. "This not only affects the machine's productivity and longevity but also makes it non-functional in the long run. If machines are then found to be non-functional, the money for replacing spare parts will be recovered from employees, as per prevailing policy and rates," the circular read.
Also Read: Mumbai: BEST bus stops to soon get next-level upgrade
The undertaking has listed the price of 15 items in the circular. The LCD and front cover is the most expensive at Rs 4,737. The battery, back body, printer bracket and speakers are worth Rs 2,214, Rs 1,582, Rs 960 and Rs 490 respectively. The buzzer, which is among the cheapest items on the list, costs Rs 456.
"All this is akin to a dictatorship. We will be staging a major protest at the Wadala bus depot on Tuesday to oppose all of this," Rao added.
BEST officials said that there was nothing wrong with the circular as it was in accordance with existing policies.
Rs 4,737
Cost of ticket machines' LCD and front cover