Mumbai: MNS chief Raj Thackeray warns of fiery agitation over toll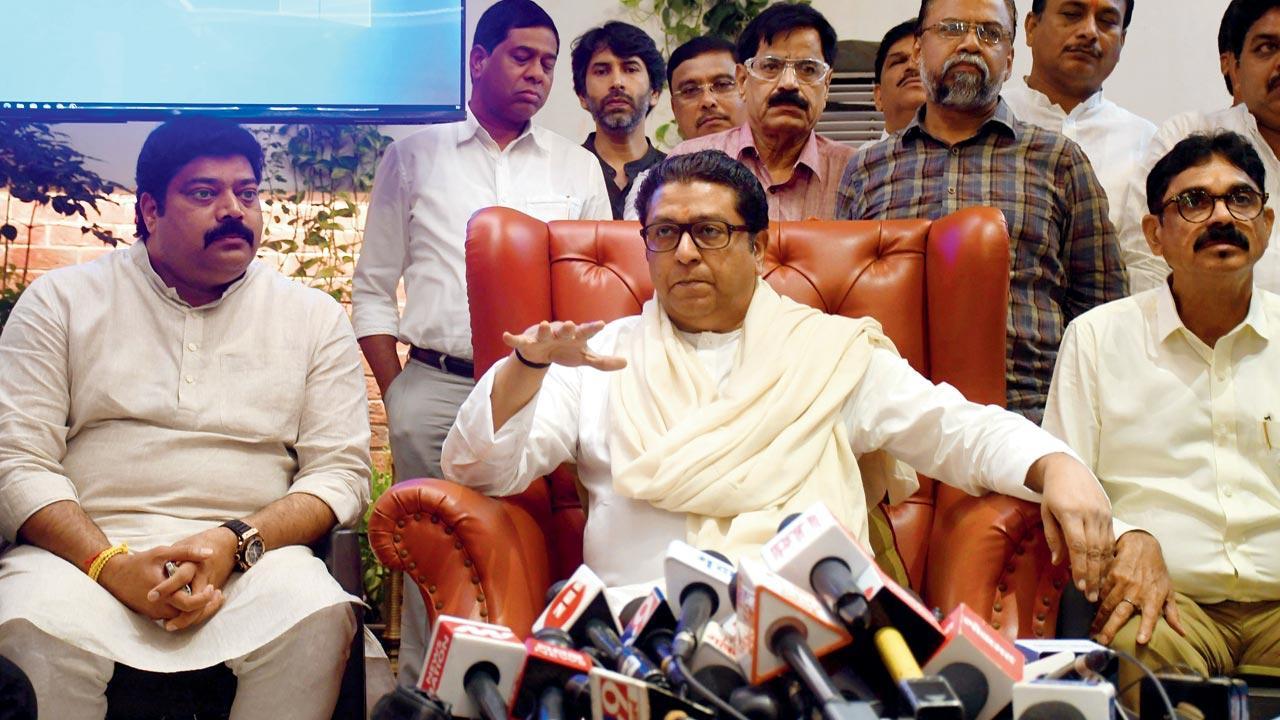 Maharashtra Navnirman Sena chief Raj Thackeray on Monday warned the state government that his party workers would set fire to toll booths in the state if they were stopped from ensuring that small vehicles are exempted from paying toll charges. Speaking to reporters in Mumbai, Thackeray alleged that toll booths are a means of livelihood for politicians in the state.
"I have sought an appointment with Chief Minister Eknath Shinde in the next couple of days. We will see what comes of that meeting, otherwise, keeping the deputy chief minister's [Devendra Fadnavis] statement in mind, MNS workers will gather at every toll booth and ensure that four-, three- and two-wheelers are not charged toll. If we are stopped, we will set it ablaze," Thackeray said. Thackeray was referring to Fadnavis's statement on Sunday stating that small vehicles and LMVs were exempted from toll.
All political parties have come to power in the state in the last few years, but, none of them implemented their assurance of making Maharashtra toll-free. "They get some share from the money collected at toll booths every day, every week and every month. Hence, toll booths will never be closed down, and you will also never get good roads," the MNS chief said. He further raised questions regarding the movement of money collected at toll booths and asked why the same companies kept getting contracts for toll collection.
Fadnavis's office said the DCM had referred to the decision to stop toll collection for small vehicles at 53 plazas on May 31, 2015 when he was the CM. The government pays compensation to toll collectors he said. A statement that the then CM had made in the legislature was also sent across to the media. It said a committee was appointed to study the Mumbai entry points that could not be included in the exemption scheme. The Mumbai entry points have increased toll recently following which MNS workers in Thane had sat on a fast to protest. Thackeray had convinced his party workers to end the fast assuring them a further action plan against the government.
With inputs from agencies