Mumbai: BMC to provide necessary facilities for Navratri festival, Chhat Puja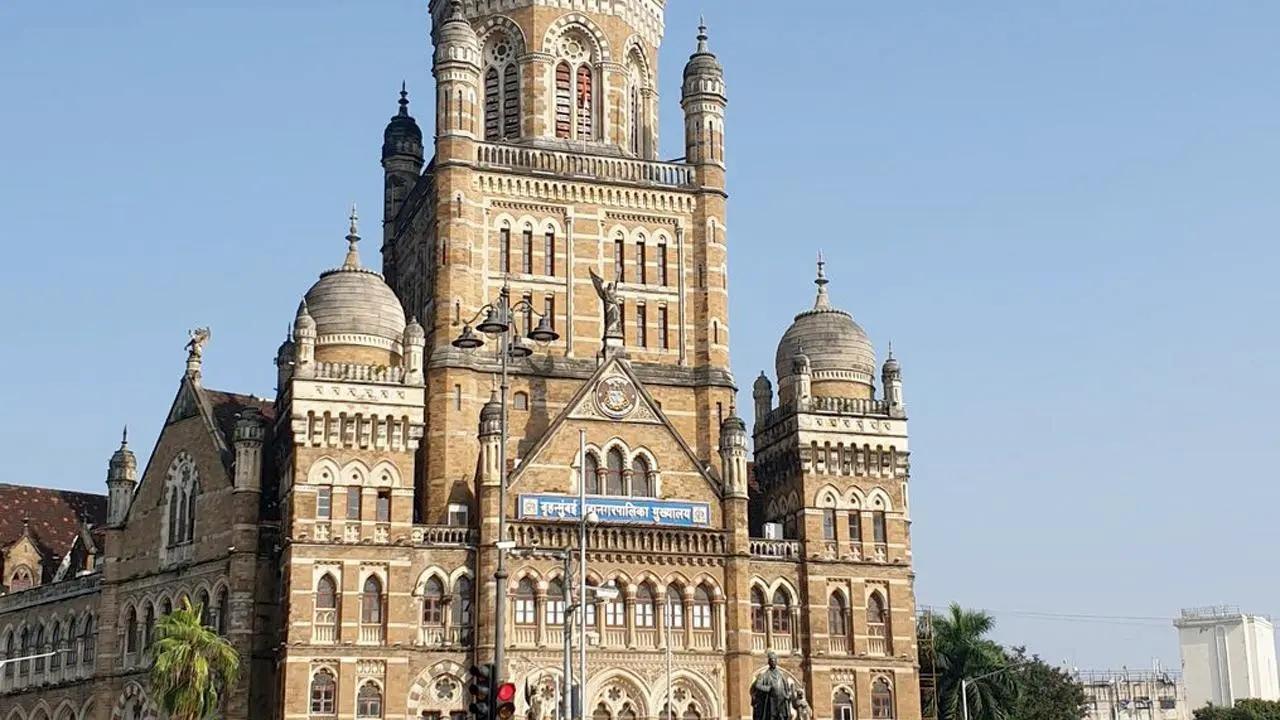 The Brihanmumbai Municipal Corporation (BMC) will provide a single window system for giving permission to Navratri festival mandals and also ensure cleanliness and other facilities at Chhat Puja sites here, the civic body has said.
The BMC issued a circular on Wednesday about facilities it will provide during the nine-day Navratri festival, to begin on October 15, and Chhat Puja to be held next month, PTI reported.
The circular was issued after a meeting was held at the BMC headquarters under the chairmanship of Maharashtra minister Mangal Prabhat Lodha, who is also Mumbai suburban guardian minister.
As per the circular, the BMC will implement a single window system for giving permission for the Navratrotsav mandals, set up artificial ponds for the immersion of idols of the Goddess, provide lighting and other necessary arrangements at the immersion points.
Mumbai has 82 Chhat Puja sites and the civic body will ensure cleanliness and other facilities at the sites.
Also read: City guardian minister Deepak Kesarkar has plans for Mumbai
The BMC will provide changing room facilities at the puja sites, besides medical facilities and ambulances, the circular said.
Along with civic officials, the meeting was also attended by officials of the Brihanmumbai Electric Supply and Transport (BEST), Mumbai police, city traffic police and other departments concerned.
What is Navratri
Navratri is a popular Hindu festival that spans nine nights and is dedicated to the worship of the goddess Durga. The word "Navratri" is a combination of two words: "Nav" meaning nine and "Ratri" meaning night. Navratri is celebrated with great enthusiasm and devotion in various parts of India and by the Hindu diaspora around the world. The festival typically occurs in the Indian calendar month of Ashwin, which usually falls in September or October in the Gregorian calendar.
Here are some key aspects of Navratri:
Goddess Durga: Navratri celebrates the nine forms of the Hindu goddess Durga, who represents the divine feminine and is considered the embodiment of power and energy. Each of the nine nights is dedicated to one of her forms.
Nine Nights and Days: Navratri spans nine nights and ten days. The tenth day is known as Vijayadashami or Dussehra, which marks the victory of good over evil and is associated with the defeat of the demon king Ravana by Lord Rama.
Fasting and Prayer: Devotees often observe fasts during Navratri and engage in various forms of worship, including singing bhajans (devotional songs), performing aarti (ceremonial worship), and reciting prayers and mantras.
Garba and Dandiya: In the western states of Gujarat and Rajasthan, Navratri is celebrated with energetic and colorful folk dances called Garba and Dandiya Raas. Participants dance in circles to traditional music while using decorative sticks (Dandiyas).
Kolu: In the southern state of Tamil Nadu, a tradition called "Kolu" is followed during Navratri. It involves arranging figurines and dolls in a step-like display, often depicting deities, historical scenes, and more.
Community and Social Gatherings: Navratri is a time for communities to come together and celebrate. People often gather in temples and community centers for prayers, dances, and cultural programs.
Regional Variations: Navratri is celebrated with regional variations across India, with different customs and traditions specific to each region. For example, in West Bengal, it is marked by the grand festival of Durga Puja.
Dress and Decoration: People dress in traditional and colorful attire during Navratri, and homes and public places are often decorated with lights, flowers, and colorful rangoli (artistic patterns made on the ground).
Food: Special dishes are prepared during Navratri, and they are typically vegetarian, as many people observe fasting during this period. Common ingredients include fruits, nuts, and various grains. (With inputs from PTI)