Mumbai: 50 per cent of measles cases found among children aged 1-4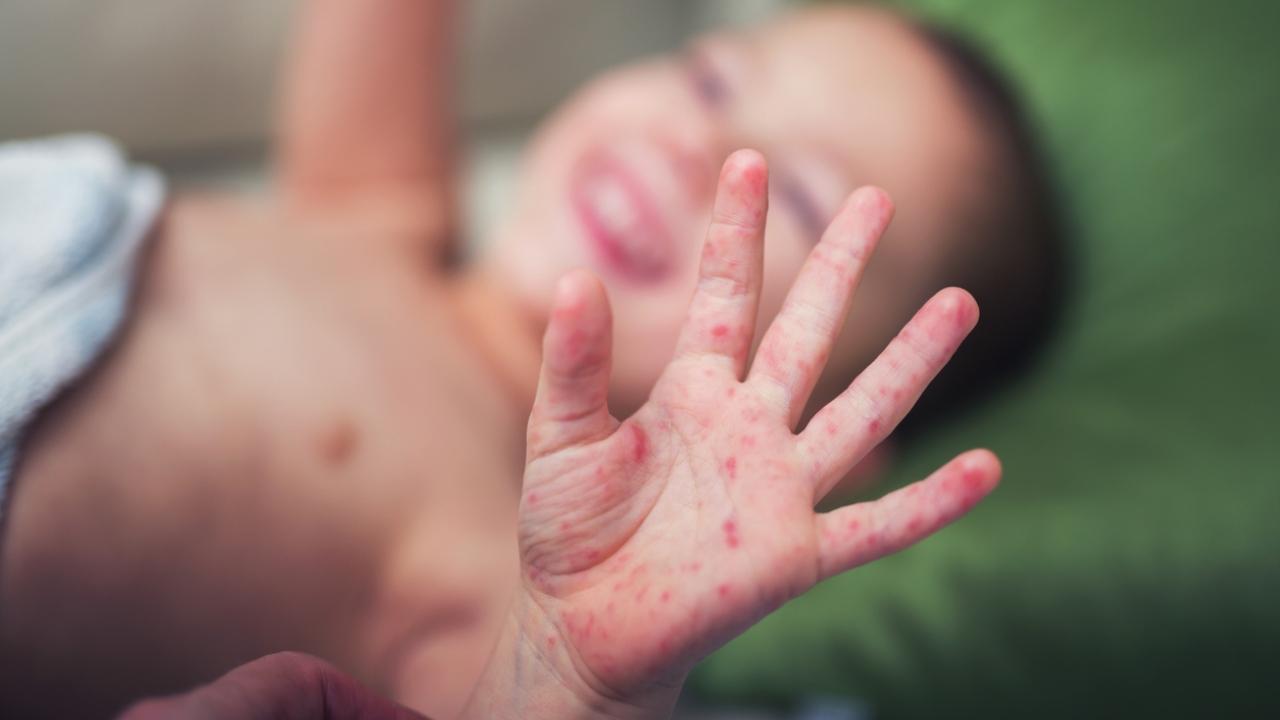 Of the 61 suspected measles cases admitted in Kasturba hospital, 50 per cent of the cases are between the 1-4 year age group. According to health experts, the age group below five years of age is more vulnerable to infectious diseases due to low immunity.
After the measles outbreak in slum pockets, civic hospitals were geared up by the BMC's public health department for admission of suspected cases.
As per the information shared by the BMC on November 14, 61 suspected cases of measles were admitted in Kasturba hospital from November 4 to November 14, 31 cases (50 per cent) were between 1-4 year age group, eight cases in zero-eight months old age group, five cases between nine-11 months age group, 14 cases between five to nine years age group and three cases in children above 15 years old age group.
Dr Kiran Sathe, Paediatrics Consultant, Sir HN Reliance hospital, said, "This age group kids are more vulnerable to the disease mainly because their immune system is not developed. The kids which are partially vaccinated or not vaccinated at all, have a high chance of being infected. The other factor which plays an important more is malnutrition."
Dr Sathe, who has seen two to three cases in the past two months, added, "It is an infectious disease and is spread through nasal droplets. The kids get easily infected due to less immunity."
Also Read: Sena row: HC junks Uddhav`s plea against EC order freezing party name, symbol
The BMC data reveals that Mumbai has reported 908 measles cases so far, of which 54 per cent, i.e 493 cases, were reported in children between 1 and 4 years.
The data further revealed that on November 14, six patients were on oxygen support among the total hospitalized suspected patients. On Monday, A one-year-old boy died of measles in Mumbai. According to the BMC's public health department's statement, "The cause of toddler's death was septicemia with acute renal failure with measles bronchopneumonia."
According to the doctors, unlike Covid vaccine, there is no vaccine hesitancy for MMR vaccines.
"Measles vaccine is there in India for a very long time due to which there is no vaccine hesitancy for MMR vaccine," added Dr Sathe.
"Effective vaccine is freely available and it should be ensured that each and every child receives doses of measles vaccine, which is sometimes given in combination with mumps and rubella aka MMR vaccine. The first dose is given at 9 months, the second at 15 months and the third dose at 4-5 years. Catch-up vaccination for missed doses can be done at any time. The vaccine in itself is very safe and with minimal pain and side effects," added Dr Vaidehi Dande, Consultant Neonatologist, and Paediatrician, Symboisis Hospital, Dadar.