Mid-Day Exclusive: We want Governor Koshyari to be impeached, says Sanjay Raut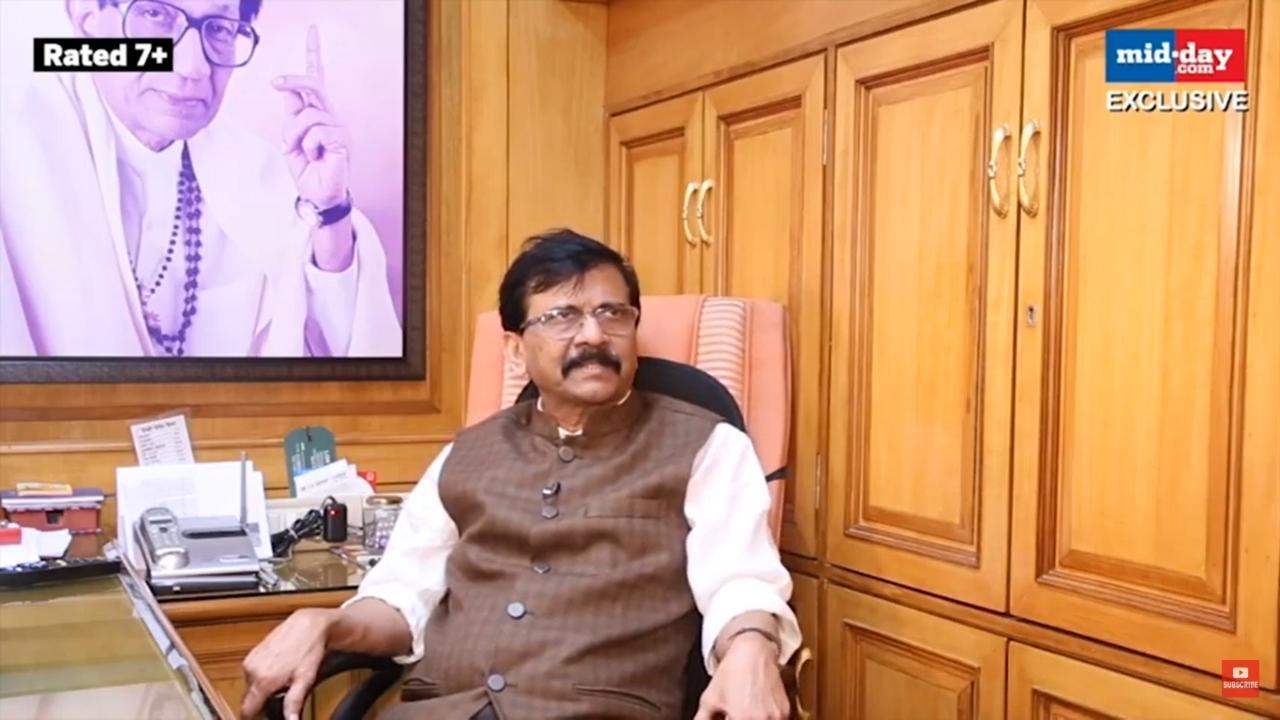 A recent remark about Shivaji Maharaj by Maharashtra Governor Bhagat Singh Koshyari sparked a massive uproar and from political leaders in the state.
Speaking about the remark by the governor, in an exclusive interview with mid-day.com, MP Sanjay Raut stated that a person who disrespects Chhatrapati Shivaji Maharaj is sitting in the Raj Bhavan.
Raut said, "It is shameful that the CM, the deputy CM, and BJP are backing up his remark. Had we been in the government and someone would have said this about Chhatrapati Shivaji Maharaj, these people would have come to the streets and protested against him. But they are silent today. We want the Governor to be impeached."
He added, "The cabinet should pass a proposal to condemn the Governor and impeach him. This proposal should be sent to the center. If the cabinet doesn't do it, Shiv Sena will do it."
Also read: Shraddha murder case: Police van carrying Aftab Poonawala attacked
After spending 100 days in jail, Shiv Sena MP Sanjay Raut stepped out of jail on November 9, 2022 after a special court granted him bail in a money laundering case. He was arrested by ED related to a money laundering case in the Patra Chawl redevelopment project.
Speaking about the politics involved in using central agencies, MP Sanjay Raut said, "Political scenarios change, politicians change, ideologies change but no party has downgraded itself so much in politics. No party has involved the ED or troubled a politician`s family for political gain. It neither happened on the center level nor in Maharashtra. But it has started now."
He added, "We used to fight in the parliament, in the legislative assembly, in corporations, in elections, on streets as this is the battle of ideologies. Democracy doesn't have a place for personal vengeance. This is the country of Mahatma Gandhi. How did the feeling of destroying someone's political or public life enter a country that has Gandhi's, Sardar Patel's, and Pandit Nehru's ideologies? A person like me can handle such situations but a lot of people kneel down in such situations, leave a party or form new governments. What kind of politics is going on in this country?"