Measles outbreak: One more suspected death in Mumbai, toll rises to 8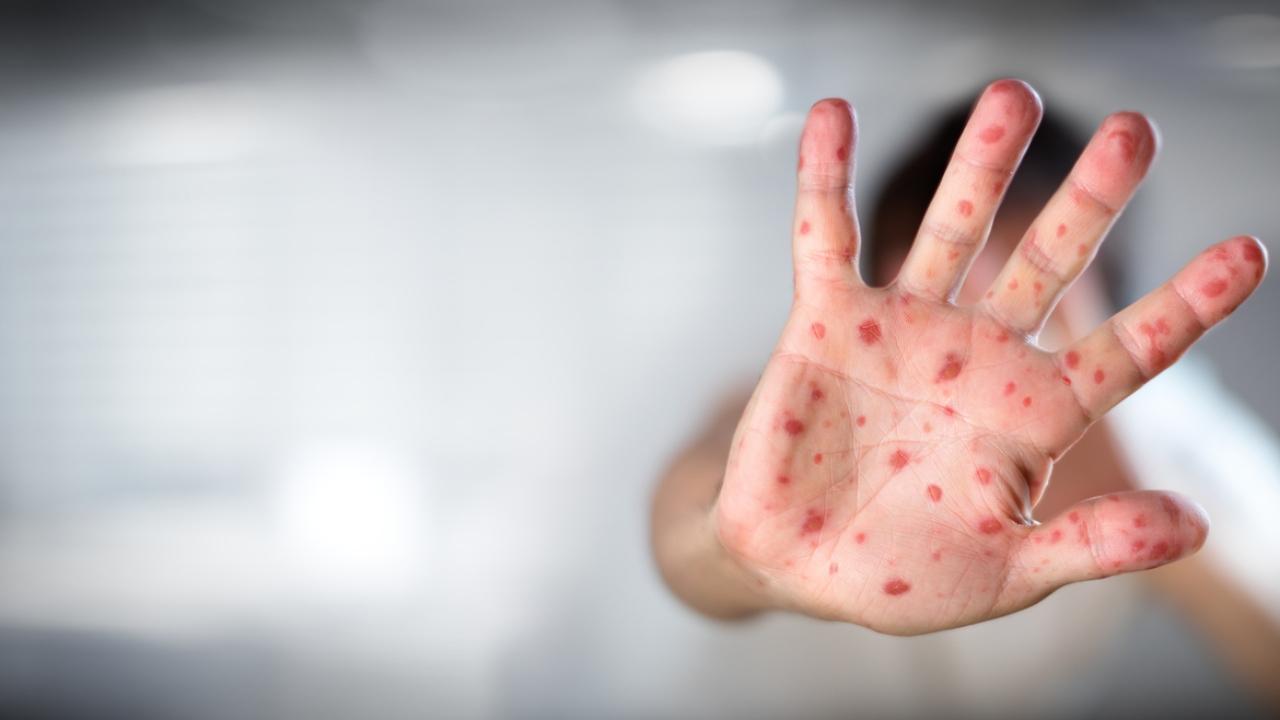 One more suspected measles death has been reported in Mumbai. The fresh case rose the toll in the city to eight since its outbreak in September, as per the state's public health department.
A six-month-old Sakina Usman Ansari from Bhiwandi was admitted on November 13 and died on Thursday evening, November 17. The BMC bulletin mentiones that the cause of death is "Septic shock with measles with bronchopneumonia."
Of the eight deaths, which were recorded from the slum pockets of Mumbai, seven deaths were reported from Govandi area while one death was reported from Kurla.
At present, the civic hospitals in the city are treating 164 confirmed cases of measles and 1,259 suspected cases.
According to the state's public health department, there have been at least 26 measles outbreaks in Maharashtra. Out of these, 14 were reported in Mumbai, seven in Bhiwandi and five in Malegaon.
The 14 outbreaks in Mumbai were reported from eight BMC wards of which M/E ward (Govandi) has reported five measles outbreaks and L ward (Kurla) has reported three outbreaks.
The infectious disease is mostly found in children under five years of age.
Speaking about the preventive measures, a public health official said, "Door-to-door patient care survey, and annual immunization sessions are being conducted for children who have not been vaccinated by the government."
Also read: Measles outbreak in Mumbai: Symptoms, health complications, here`s all you need to know
Maharashtra CM Eknath Shinde also reviewed the measles outbreak situation in the state on Thursday, sources said.
"Vaccination is very important for children between the age group of nine months to five years old. A weak immune system in children can be the main cause of serious illnesses such as pneumonia and other health complications," an official said.
Measles is a viral infection that can cause a rash, fever, and cough. It is caused by infection with the measles virus. This virus spreads very easily from person to person.
Dr Behzad Bhandari, junior consultant, of paediatric medicines, SRCC Children's hospital, said, "A person with measles can start spreading it about five days before they get a rash. It can spread for about four days after the rash is gone."
Speaking about the measles vaccination, Dr Behzad Bhandari, junior added, "Routine measles vaccination for children, combined with mass immunization campaigns in countries with high case and death rates, are key public health strategies to reduce global measles deaths. The measles vaccine has been in use for nearly 60 years. It is safe, elective and inexpensive."