Maharashtra: Badly injured vulture looked after, released back into wild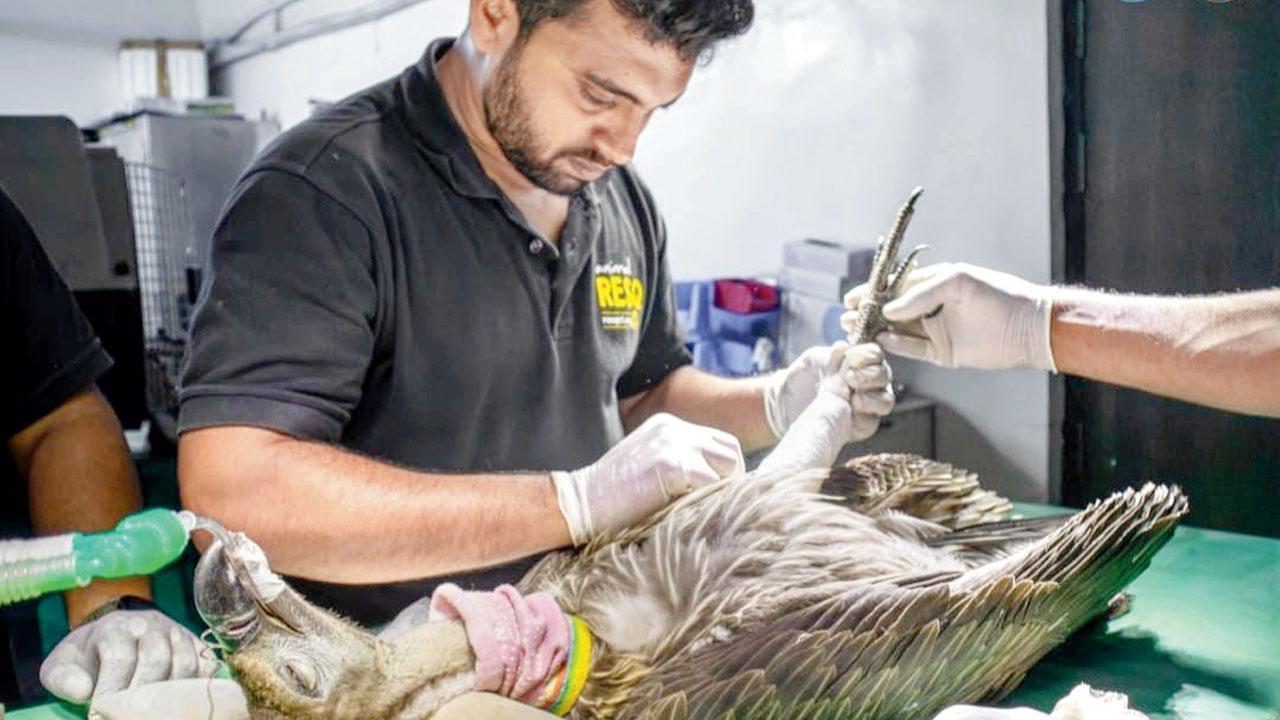 The efforts taken by the Nashik Forest Department and the NGO RESQ Charitable Trust team have paid off as the White-rumped vulture was successfully released back into the wild. The vulture was rescued in June after it was found lying flat on the road in June. A surgical procedure was performed to fix the leg fracture and a after rehabilitation period of over two months, it has been released back into the wild. In the month of June, the forest department team along with NGO RESQ Charitable Trust rescued a white-rumped vulture. The emergency treatment was provided by the RESQ Nashik Division team, stabilising it for transport.
In Pune at the RESQ Wildlife TTC, a detailed diagnosis revealed a fracture in the vulture's left leg and internal lung bleeding. With antibiotics and fluid therapy, the vulture's condition stabilised. After four days, it began eating again. A surgical procedure was performed to fix the leg fracture, followed by intensive post-operative care and rehabilitation. "Being a sub-adult, he took long to gain confidence to fly and for pre-release conditioning he was placed in an aviary where his perch levels were gradually increased over time. Finally, he aced his flight tests and his release process began. On Thursday, it was released and it was extremely gratifying to see him fly beautifully as if he owned the skies," said Neha Panchamiya, founder and president of RESQ Charitable Trust.
Such interventions are crucial for species whose population has greatly declined. Every animal matters, and each successful vulture rescue and rehabilitation brings with it hope for the preservation of this critically endangered species. There is a total of nine species of vultures are found in India. Out of these, six species are resident (white-rumped vulture, Indian vulture, slender-billed vulture, red-headed vulture and Egyptian vulture) and three species are migratory (cinereous vulture, griffon vulture and Himalayan vulture). Vultures were very common in India till the 1980s having an estimated 40 million of the three resident vultures. The overall population, however, crashed by over 90 per cent during the mid-nineties.