India launches 'Operation Ajay' to repatriate Indians from Israel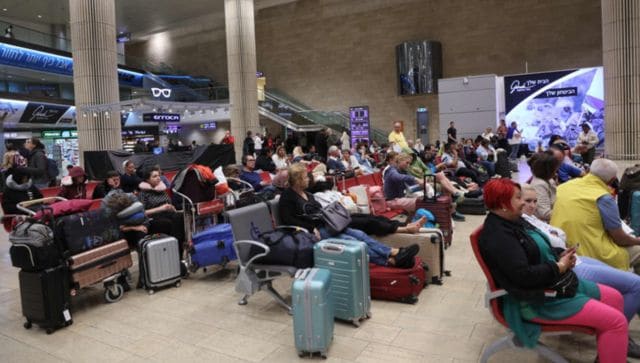 India has launched Operation Ajay to facilitate the return of citizens from Israel amid a full-blown war with the Hamas group in Gaza. There are at least 18,000 Indians in Israel.
"Special charter flights and other arrangements are being put in place. Fully committed to the safety and well-being of our nationals abroad," Foreign Minister S Jaishankar said in a post on X, formerly Twitter.
The first batch of Indians who had registered to return has been notified and they will be put on the first special flight tomorrow to India, the country's embassy in Israel said in another post.
"The Embassy has emailed the first lot of registered Indian citizens for the special flight tomorrow. Messages to other registered people will follow for subsequent flights," the post read.
Israel on Wednesday formed an emergency government to conduct the war against Hamas, five days after the group's fighters killed civilians in their homes and on the streets in an unprecedented assault on Israeli soil. Thousands have died over the last five days, with Israel responding to the killings with a massive bombardment of the Gaza Strip which Hamas rules.
Israel has amassed its military forces around the besieged Palestinian coastal enclave in what appears to be preparation for a possible ground offensive. Hamas also took around 150 hostages, Israel said. They include at least 14 Thais, two Mexicans and an unknown number of Americans and Germans.
Israel faced the threat of a multi-front war after days of back and forth shelling with the Iran-backed Shiite militant group Hezbollah on the northern border with Lebanon.
Hezbollah said it fired missiles at Israel on Wednesday, and the Israeli military said it responded with by striking one of the group's military observation posts in southern Lebanon. Israel also exchanged fire with militants in Syria on Tuesday after the army said munitions were fired towards Golan Heights.