Gautam Navlakha released from jail, taken to community hall for house arrest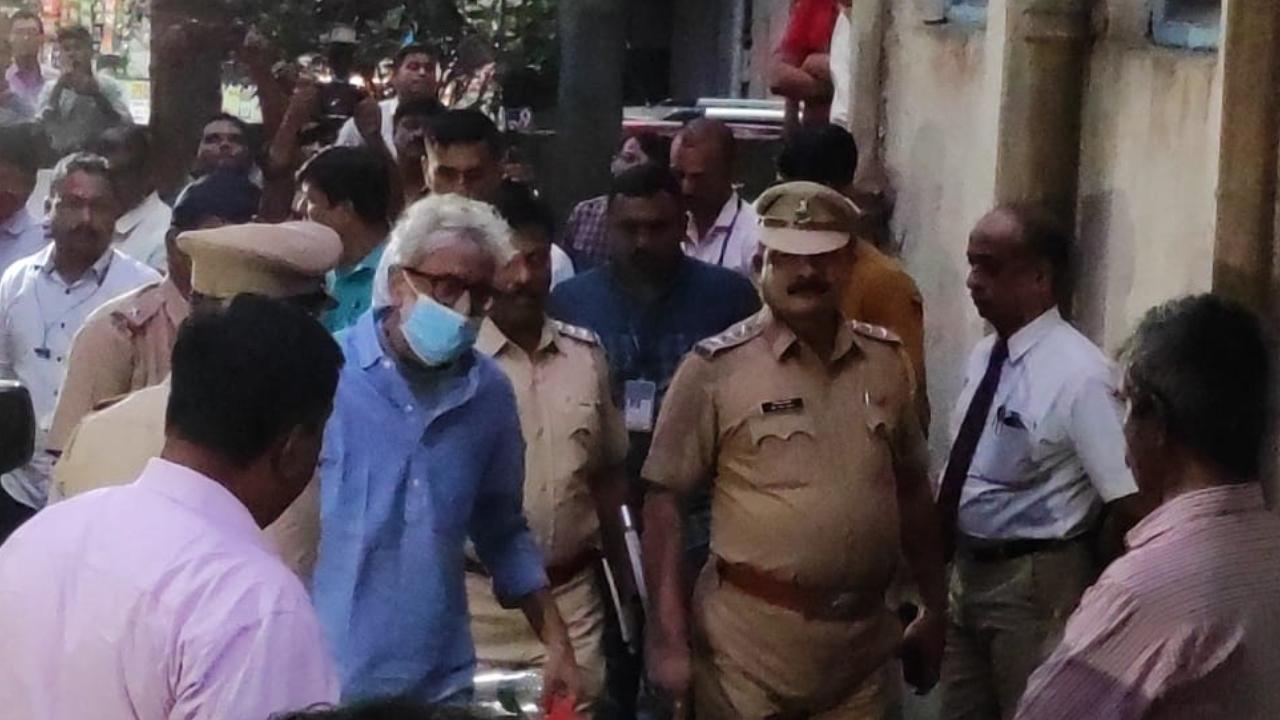 Elgaar Parishad case accused Gautam Navlakha has been released from Taloja prison in Navi Mumbai and shifted to a Belapur-based community hall on Saturday evening. The 70-year-old activist-journalist was allowed to stay under house arrest instead of Taloja Jail following his frail condition.
A week ago, the Supreme Court had given relief to Navlakha by agreeing to shift him to house arrest. Around 6 pm on Saturday, he was escorted by Navi Mumbai Police to the community hall owned by the Communist Party of India (Marxist) located in Agroli Village.
Navlakha's release comes a day after the Supreme Court dismissed a plea by the National Investigation Agency (NIA) to vacate its November 10 judgment allowing the house arrest, and directed its order be effected within 24 hours `without fail`.
Also Read: Maha: Interfaith couple`s wedding reception cancelled in Walkar`s hometown
The apex court had allowed Navlakha to be placed under house arrest due to his deteriorating health.
Giving out its order, the court also imposed certain conditions, including CCTV surveillance, restrictions on phone use of phones, and no access to the Internet.
The court has allowed Navlakha's partner, Sahba Husain, instead of his sister, to stay with him.
The NIA had objected to the house arrest citing security concerns over the chosen premises. Appearing for the NIA, Solicitor General Tushar Mehta and Additional Solicitor General S V Raju told the court that the building belongs to the Communist party and that it was not a flat but part of a public library.