FDA seizes injections, 71 drugs being sold without licence by gym trainer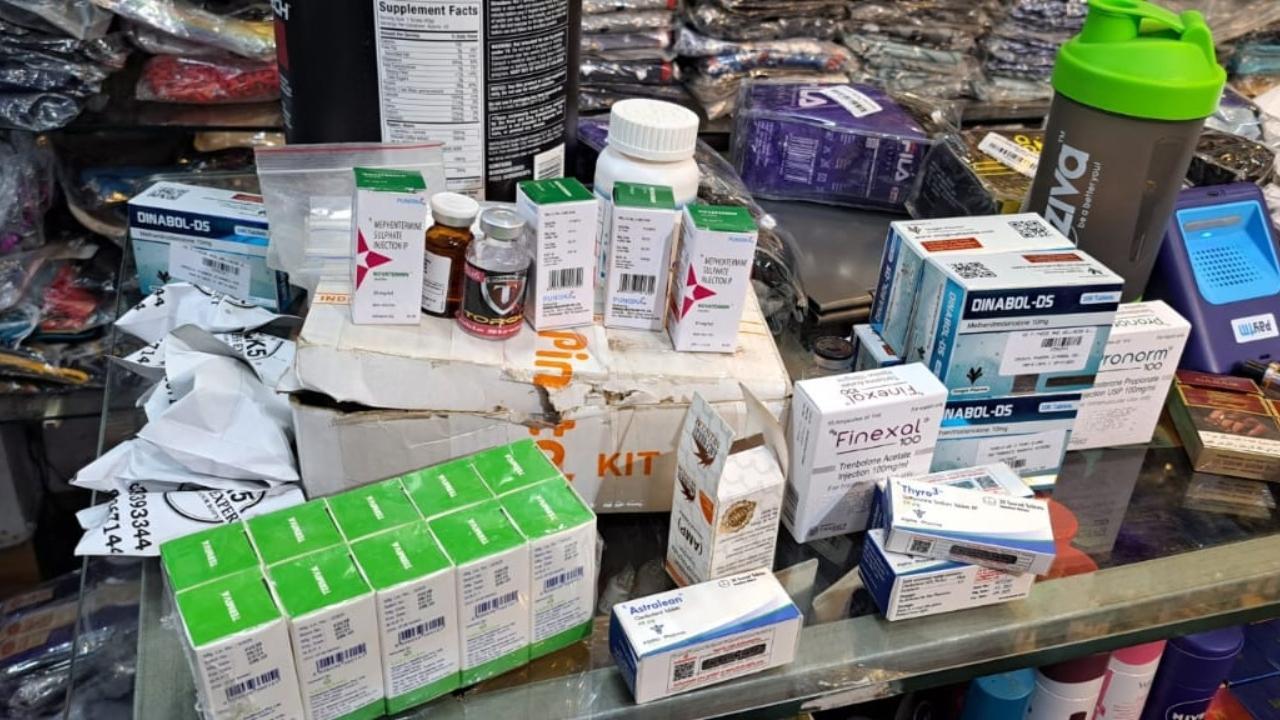 Maharashtra's Food and Drugs Administration (FDA) officials seized a stock of mephentermine injection, testosterone injection, growth hormone injection, and 71 other drugs worth Rs. 5.31 lakhs from a gym trainer's shop in Mira Road.
According to the officials, the gyms promoting the illegal sale and/or use of body-building drugs are on the radar of the FDA. Based on the information received at the Intelligence branch of FDA, Maharashtra, a team comprises of Drugs inspectors of IB – HQ and Thane raided a shop situated at Kanakiya Road, Mira Road.
During the investigation, the team found that the drugs found on the premise were used without obtaining licence as per the provisions laid down under the Drugs and Cosmetics Act, 1940 and Rules, 1945.
A senior FDA official, said, "Many times, it is observed that the bodybuilders consume such drugs without advice from the gym trainer. The owner of the shop Kanhaiya Kanojiya used to visit the gym as a trainer. According to the shopowner's statement, the drugs found at his shop were meant for his own use. The statement doesn't seem to be true, as the drugs worth Rs 5.31 lakh could not be meant for self-utilization."
Also Read: Mumbai: 50 per cent of measles cases found among children aged 1-4
The FDA official, added, "Two representative samples from the stock were drawn for the test and analysis, and the remaining stock worth Rs. 5.31 lakh has been seized for the violation of Sec 18(c) of the Act. Further investigation in this matter is in process."
The FDA officials also stated that the source of the drugs and its sale to various bodybuilders will be investigated and appropriate legal action will be initiated against all those involved.
"The drugs which are meant to cure specific disease and which are to be taken under the prescription of doctors are misused at the gym for immediate effect and for participation in the bodybuilding competitions. Such medicines are dangerous to healthy people and if taken may cause dangerous effects on their bodies.
G B Byale, FDA's Joint Commissioner (Vigilance), said, "Such drugs should be taken only if required and suggested by doctors and not to be misused and taken without a doctor`s prescription."