Bihar STET 2023 Result Today at 2:30 PM, Know Steps to Check Scores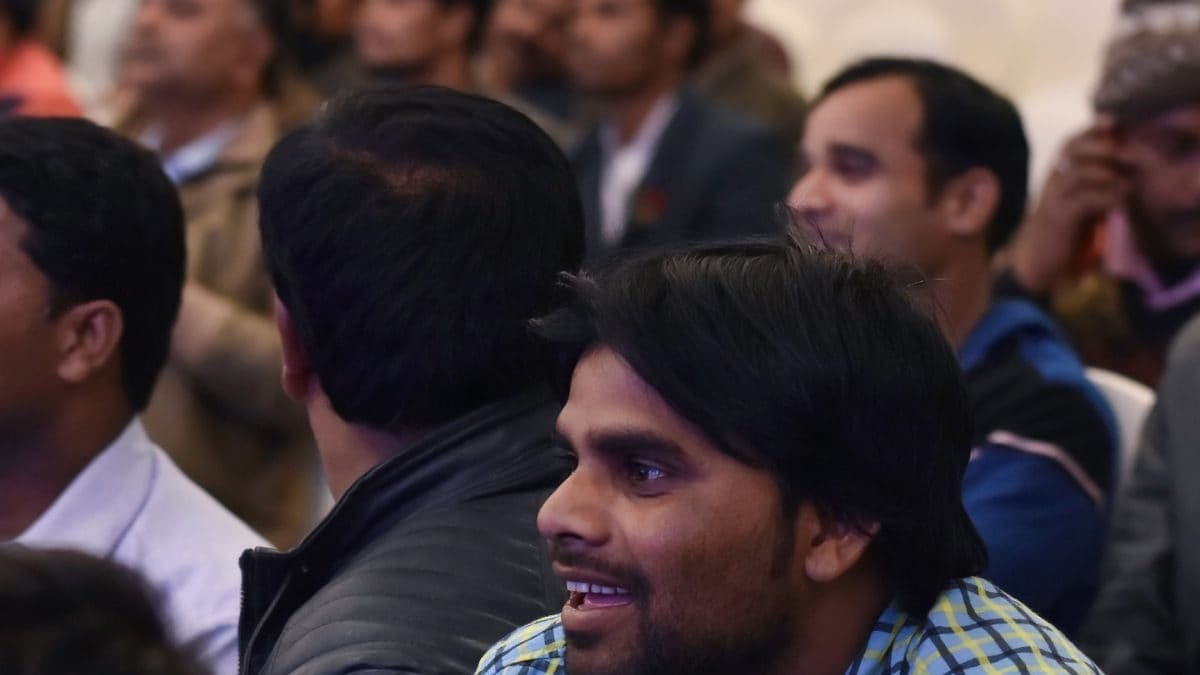 Last Updated: October 03, 2023, 09:00 IST
BSEB STET 2023 results will be declared at 2:30 pm on the official website at bsebstet.com (Representative image)
Bihar STET 2023: Candidates belonging to the general category have to get 50 per cent and reserved category candidates have to score 45 per cent to pass the exam
The Bihar Secondary Teacher Eligibility Test (STET) 2023 result will be declared by the Bihar School Examination Board (BSEB) today, October 3. The results will be released at 2:30 pm on the official website at bsebstet.com, once out. Candidates belonging to the general category have to get 50 per cent and reserved category candidates have to score 45 per cent to pass the exam.
The Bihar STET 2023 was held between September 4 and September 15 in two sessions. The first session or paper 1 was held from 10 am to 12:30 pm and the second session or paper 2 was conducted from 3 pm to 5:30 pm. There were two papers on these subjects in BSEB STET 2023. Paper 1 was held for Hindi, English, mathematics, science, social science, Sanskrit and Urdu subjects. BSEB STET 2023 paper 2 was conducted for English, mathematics, physics, chemistry, zoology, botany, computer science, Maithili, and commerce.
BSEB STET Result 2023: How to Check
Step 1: Visit the official website of Bihar School Examination Board (BSEB) at bsebstet.com.
Step 2: Click on the link that says "Bihar STET Result 2023" on the main page.
Step 3: Once done, a new tab will appear, key in your roll number and other details and hit submit
Step 4: The BSEB STET result will be displayed on the screen
Step 5: Check carefully and download the BSEB STET result 2023 for future reference.
BSEB STET Result 2023: Age Relaxation
The Bihar board declared a four-year age relaxation for all applicants for the recruitment exam this year. After clearing BSEB STET, candidates will become eligible to apply for teaching jobs. BSEB STET is a qualifying exam for those who want to become teachers for classes 9 to 12.
The Bihar STET was a 150 multiple-choice questions (MCQs) exam. For each correct answer, candidates will get one mark. There was no negative grading for incorrect responses. The Bihar STET results will be released by BSEB along with the final answer key and cut-off scores. The provisional answer key for all exams was released in September.
For paper 1, candidates must possess a bachelor's or master's degree with at least 45 per cent of the marks, and must have passed the BEd exam, or a four-year programme (BA, BEd, BSc, and BEd) with the required score. In case of paper 2, a candidate has to have a master's degree in a relevant discipline, a BA or BSc in education, or a master's degree with a minimum of 55 per cent in education.